Google has been devoted to building a search engine for the past 25 years and has recently announced breakthroughs in generative AI that are set to transform the future of search. These new AI capabilities will help Google Search users understand a topic faster, uncover new viewpoints and insights, and accomplish tasks more easily. They are also expected to answer entirely new types of questions that users might not have thought a search engine could answer before.
Generative AI vs. Traditional Search Results
Traditionally, when searching for information, users have to break down a complex question into smaller ones, sort through the vast information available, and start to piece things together. With the new generative AI capabilities, Google Search can now do some of the heavy lifting for users, providing an AI-powered snapshot of key information to consider and suggesting next steps, such as asking follow-up questions. The context will be carried over from question to question, helping users more naturally continue their exploration.
Ads in the New Search Experience
As Google brings generative AI into Search, they remain committed to featuring ads as a vital part of the web ecosystem. In this new generative experience, Search ads will continue to appear in dedicated ad slots throughout the page, and Google will continue to uphold its commitment to ads transparency and ensuring that ads are distinguishable from organic search results.
Google Shopping Results and Generative AI
Generative AI in Google Search will also enhance the shopping experience. When searching for a product, users will receive a snapshot of noteworthy factors to consider and products that fit the bill, including relevant, up-to-date reviews, ratings, prices, and product images. These new features are built on Google's Shopping Graph, which has more than 35 billion product listings, providing fresh, reliable results.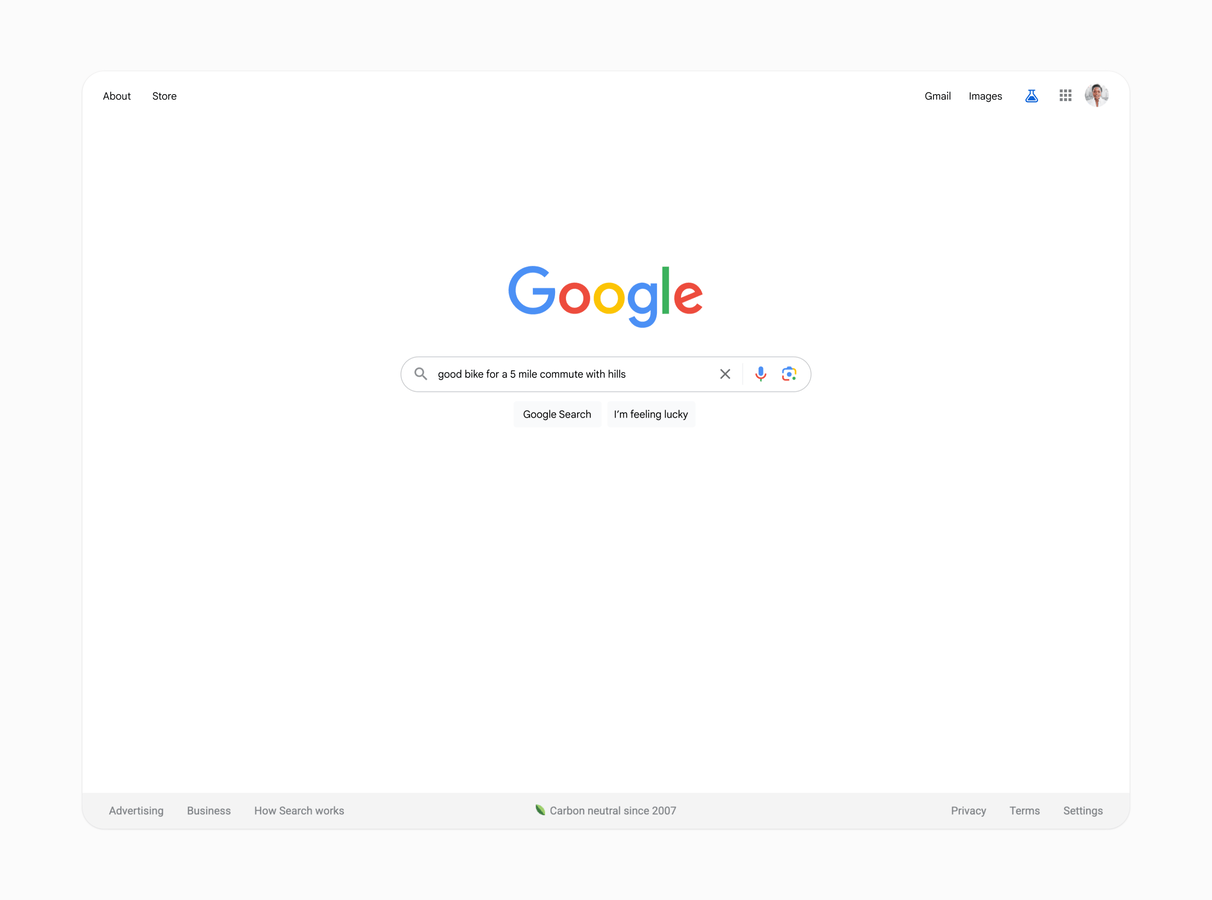 Privacy Challenges and Advertiser Preparedness
While the new Search capabilities offer exciting possibilities, they also present challenges. One of these is privacy. A topic we cannot look past, nowadays. While this topic wasn't addressed directly by Google, based on their past practices, they are likely to remain committed to respecting user privacy while providing personalized search results and ads.
Implementation Timeline
Google's new generative AI capabilities are starting with an experiment in Search Labs, called SGE (Search Generative Experience). It is going to be available on Chrome desktop and the Google App in the U.S. in English only at first. Google plans to incorporate feedback from the tests and improve the experience over time.
Testing the New Search Experience
Interested users can sign up for Search Labs to test these new features. The SGE (Search Generative Experience) experiment will provide an AI-powered snapshot of key information to consider when a user enters a query. As well as suggested next steps and the option to ask follow-up questions in a conversational mode.
Conclusion and Adoption Trends
Whether users will adopt this new Search experience depends on several factors. Including its performance during testing, user feedback, and tech adoption trends. Google's past innovations in Search have generally been well-received and widely adopted over time.